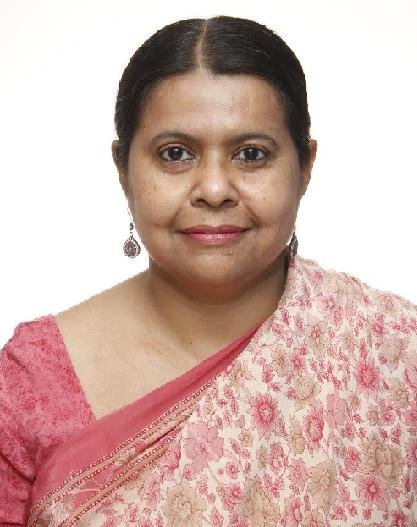 Smt. Jayanti Dutta
Associate Professor
Educational Qualification : B.A, Presidency College, M.A, Calcutta University, First Class, Ranked 3rd in the University.
PUBLICATIONS:
YEARNING- A Novel in English published by Writers' Workshop. Nominated by Professor P.Lal of Writers' Workshop for the Commonwealth Prize for first time authors. 150 copies bought by the Ram Mohan Roy Library Foundation, Kolkata, and distributed to libraries across India.
THE ENEMY WITHIN – An English translation of Sahitya Academy winner Bani Basu's Bengali Novel Antarghaat, published by Orient Longman.
CHURNING- A collection of short stories published by Leadstart Publishing, Mumbai. One of the stories in this collection was earlier published by The Quest, a reputable journal of Indian Literature and Culture, edited by Ravi Nandan Sinha. The stories deal with the gritty and challenging life of Kolkata.
ONLY CONNECT- UGC Seminar on the multiculturalism of Shakespeare, edited by Jayanti Datta. This is a collection of articles by scholars, the outcome of a UGC Seminar on Shakespeare organized jointly by Sivanath Sastri College and The Shakespeare Society of Eastern India. The book was published by Avenel Press, funded by the UGC
The Romantic ,completed Novel in English, to be published soon.